Some of us were there to break a world record, some for skiing, others for climbing the old traditonal way.
The result was in some ways mediocre if you only look at the climbing result. Only one of us (Sebastien) reached the summit.
Yet, I think most of us agree on we had a very nice month on and around the beautiful mountain.
The interesting planning, the friendship within the climbing scene, natural beauty, the adventure and the fact that just being there was so much more worth than the actual fact than reaching the summit. At least that was the way I felt about it.
The story and the photos from the expeditionen!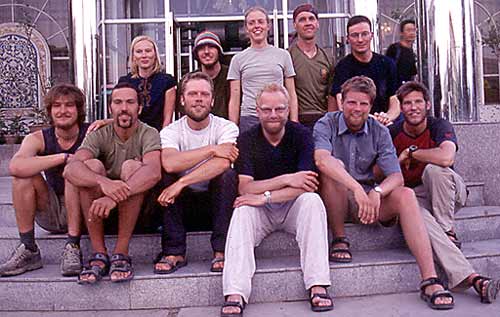 The whole gang together in Kashi after the climb. On the picture Sebastien is missing. He had to rush off to Pakistan due to visa problems.